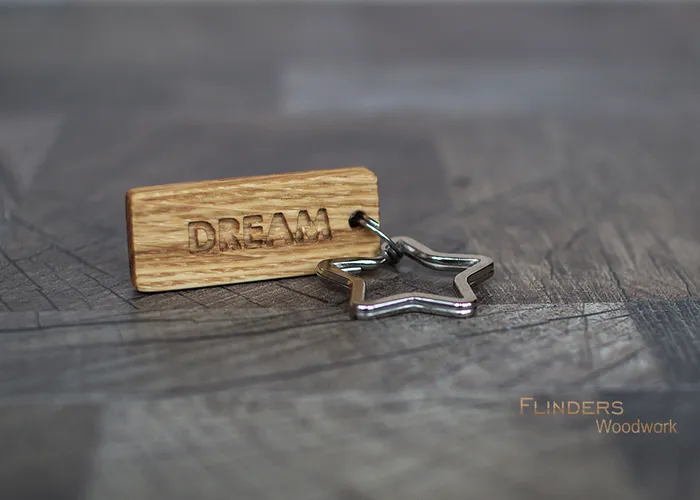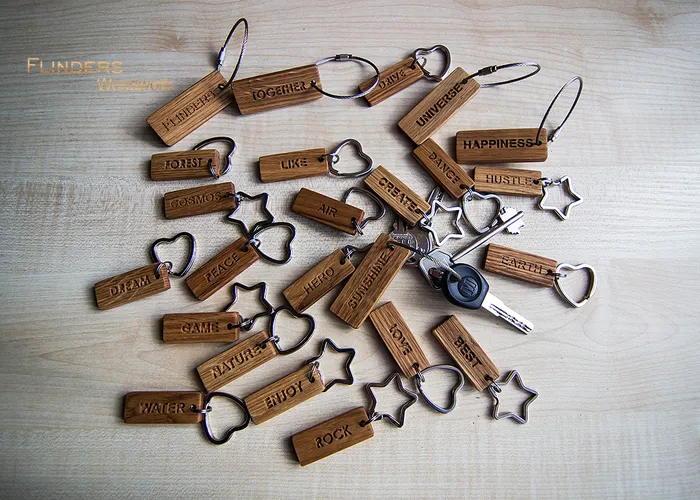 Wooden key ring for keys <DREAM> Engraving | Natural Pouch
14 USD
Key Chain Tough and Reliable Accessory.
The keychain made of wood is a pleasant talisman and a positive companion.
A good gift for a friend, a loved one and a partner in the spirit.
Keyrings are sold in a special bag made of natural fabric.
A signature bag of FLinders will protect things from scratches.
Equipment and accessories:
A genuine bag is a key case.
Finish keychain: natural eco oil
Dimensions of key fob: L-50 B-20 H-5 mm
Material keychain - wood oak,
The shape is rectangular;
Steel is a ring, a star, a heart;
A pouch for keys.
Buy a wooden keychain in our online store.
FLinders - Woodwork | Keys for Wood and Steel Keys
► Video review of remote controls https://www.youtube.com/watch?v=oUCXF6l0Bbs
→ Keychains for choice for home, car, motorcycle, bicycle, studio and office.
→ Corporate Keychains.

Other Options

Free World Shipping 15-30 Days:
USA, Canada, Germany, England, France, Spain, Austria, Italy, Australia, Japan, Denmark, Switzerland, Georgia, Russia, Bulgaria, Greece, Croatia, Turkey, Czech Republic, Slovenia, Portugal, Belgium, Netherlands, Luxembourg, Poland, Lithuania, Norway, Latvia, Estonia, Finland, Sweden, Hungary, Slovakia, Egypt, Saudi Arabia, Israel, Thailand, China, Philippines, Singapore, India....
About product
Contacts: +38093 637 9009
Name : Wooden key ring for keys <DREAM> Engraving
Buy : Official price
Compatibility: House, Office, Hotel, Cottage, Hotel, Hostel, Vill
Shipping: World Free Shipping → 15-30 days
Color: Natural Oak