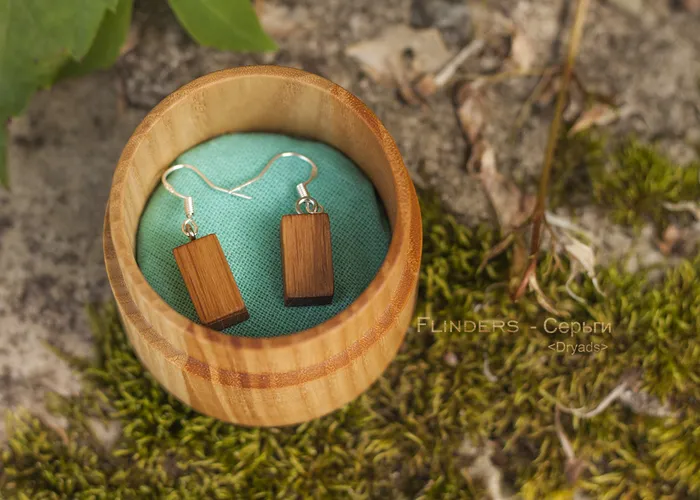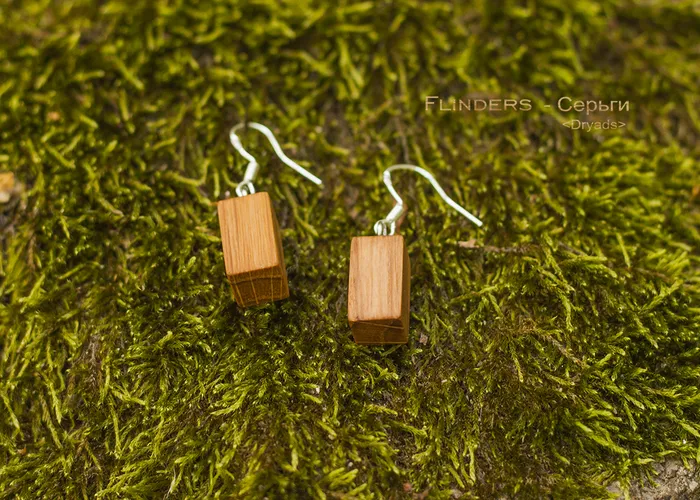 Wooden Earrings <Dryads> Decoration for Girls | Precious Oak
18 USD
Lovely Earrings from Precious Oak. Silver Schwenz.
Fashionable eco-Sergi - elegant and neat.
Natural jewelry harmoniously look at girls with natural beauty.
Delicate and light earrings have a charming wood pattern.
Material - wood + silver
Wood color - natural
Size - 14x8x8 mm
Weight 2.2 grams (pair) + -

Buy these earrings in our online boutique FLinders.
Equipment:
Earrings made of wood;
Packaging - a corporate bag of fabric;
Club VIP card with a constant discount for jewelry and accessories.
FLinders - Eco Ornaments with Silver Elements. 

Free World Shipping 15-30 Days:
USA, Canada, Germany, England, France, Spain, Austria, Italy, Australia, Japan, Denmark, Switzerland, Georgia, Russia, Bulgaria, Greece, Croatia, Turkey, Czech Republic, Slovenia, Portugal, Belgium, Netherlands, Luxembourg, Poland, Lithuania, Norway, Latvia, Estonia, Finland, Sweden, Hungary, Slovakia, Egypt, Saudi Arabia, Israel, Thailand, China, Philippines, Singapore, India....
About product
Contacts: +38093 637 9009