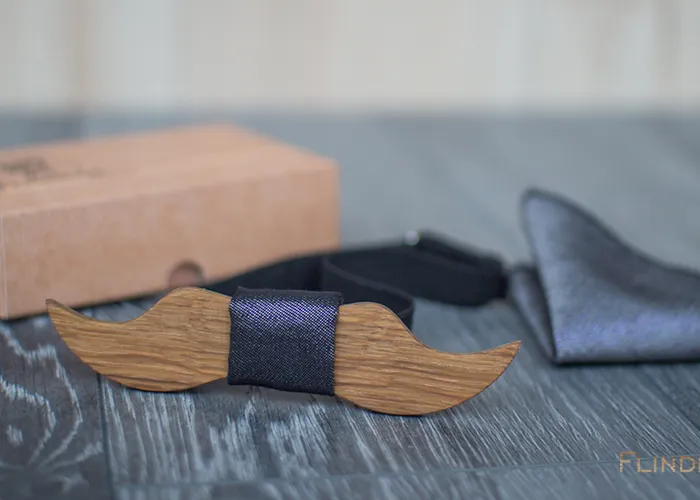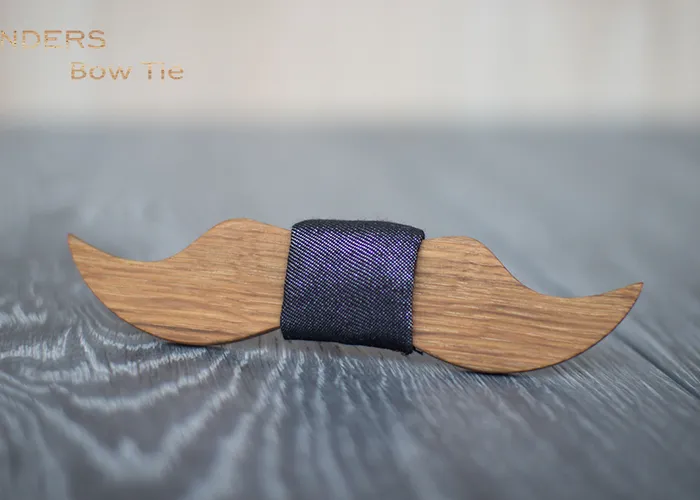 Wooden Bow Tie <DANDY> Stylish Accessories
14 USD
Decoration on a solemn holiday, corporate, birthday and wedding. Bow-tie is great for a shirt and a jacket. Selective material, smooth smooth edges, original fabric and branded packaging, will be a good gift.
Wooden bow tie is an original eco-accessory for bright and stylish.
A bow tie will perfectly complement the everyday outfit and evening image.
Butterfly made of wood, will give elegance to the style and decorate the man.
Included in the kit is a handkerchief for the breast pocket.
In the official store FLinders you can buy the most popular models of bow tie.
Equipment:
+ bow tie made of wood;
+ handkerchief for breast pocket;
+ strap with length regulator;
+ proprietary packaging;
+ VIP card with a constant discount for our products.
Material of manufacture - wood oak.
Fabric color: gray-blue chameleon.

FLinders Woodwork - Men`s Accessories.

Free World Shipping 15-30 Days:
USA, Canada, Germany, England, France, Spain, Austria, Italy, Australia, Japan, Denmark, Switzerland, Georgia, Russia, Bulgaria, Greece, Croatia, Turkey, Czech Republic, Slovenia, Portugal, Belgium, Netherlands, Luxembourg, Poland, Lithuania, Norway, Latvia, Estonia, Finland, Sweden, Hungary, Slovakia, Egypt, Saudi Arabia, Israel, Thailand, China, Philippines, Singapore, India....
About product
Contacts: Nature Oak
Name : Wooden Bow Tie - Stylish Accessories <DANDY>
Compatibility: Birthday; High School Graduation; A Party; Wedding
Shipping: World Free Shipping → 15-25 days