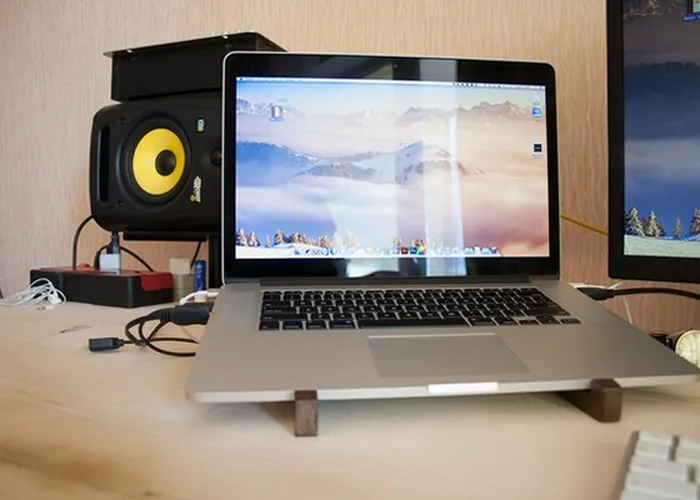 Stand for MacBook Pro / Air <iTransformer> Super Laptop Stands
Stand Transformer allows you to get the most convenience when working with a laptop.
Thanks to thoughtful design and functionality, you can work comfortably wherever you are.
The laptop stand folds easily for easy storage, so you can take it with you to the office, coffee shop, or even when you travel.
The optimal angle of inclination will make it easier to work with a laptop when typing.
The minimalistic design of the model will create a good appearance.
Proper thermal regulation of the laptop on any surface.
And let's not forget the aesthetic appeal of this stand. The product's finish and natural wood will add a touch of elegance to your workspace, and its stylish design will blend seamlessly into the interior.
Material - natural wood, oak.
Stand color - dark brown.
Stand dimensions - 240x83x22 mm.
Compatibility:
Apple Macbook Pro/Air 11" 13" 15"
Ultrabooks from other electronics manufacturers.
Equipment:
Notebook Stand;
Fabric cover for transportation;
VIP discount on all wooden accessories.
Warranty - 3 years
 FLinders Woodwork  -  Notebook stands.
About product
Contacts: Nature Oak
Buy : Buy Wooden Stand for Laptop Price - 54,95 $
Compatibility: Apple / Asus / Samsung / Acer / Sony
Name : Stand for MacBook Pro/Air <iTransformer> Laptop S