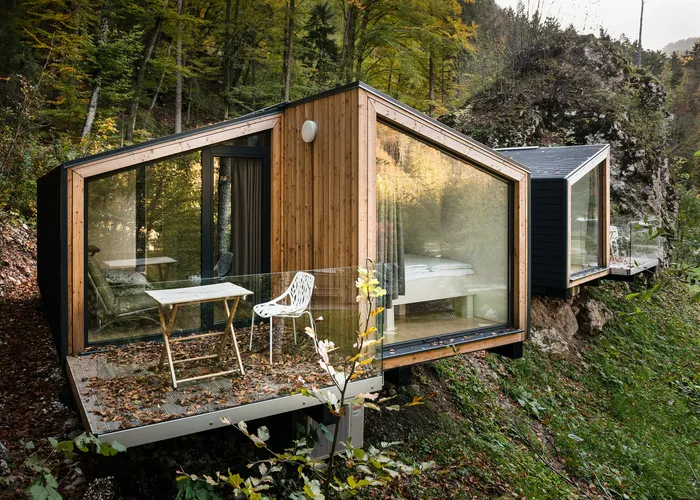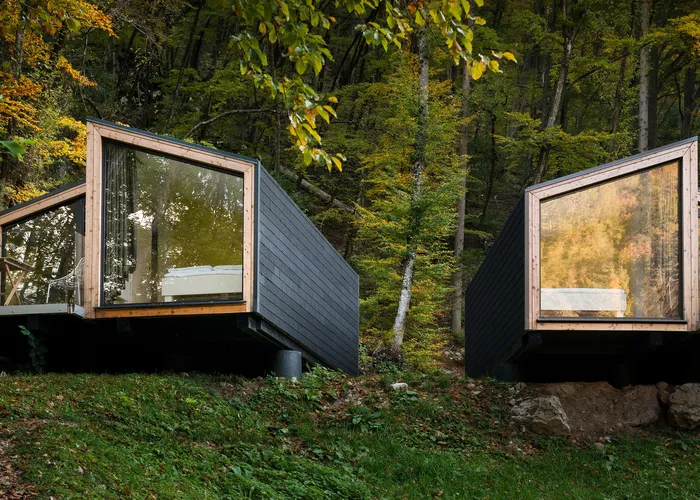 Modular building. House for Rest. Ready House 30m2
Compact Holiday House / Complex of Houses in the Forest.
The country house is made of quality materials.
The combination of wood and metal is really modern.
Small houses are a great solution to live in nature in silence and recharge with fresh energy.
The complex of houses is located in the mountains - this is a great place to come with your loved ones and enjoy the wonderful views from the large windows in full-scale mode with coziness and comfort in the middle.
The house consists of:
4 connecting modules
Wall insulation 150 mm
Soft roof and metal profile
Interior:
Double bed
Kitchen
Wardrobe
Wooden door
Panoramic windows
Wooden floor
The dining table is foldable
Chairs
Closets for clothes
The stylish and modern design of the houses is made of natural wood, filling the house with warmth and freshness as much as possible.
Smart placement of furniture and practical interior items.

 FLinders Woodwork  - Comfortable Homes.
Buy a ready-made house by phone +38093 637 9009
Manufacturing + Installation.
About product
Contacts: +38 093 637 9009
Name : Будинок для Відпочинку. Модульний Будинок.