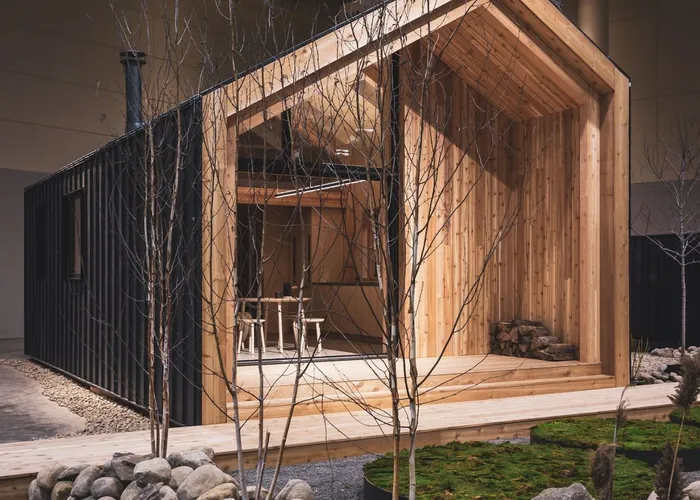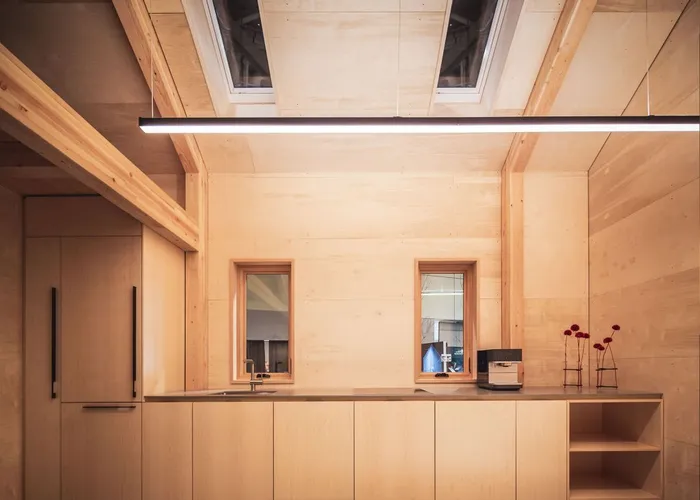 Scandinavian House 37 м2 | Compact House to Order
The 37m2 Scandinavian House by FLinders Woodwork is a stunning home designed with quality and comfort in mind. We offer a living room with an area that provides enough space to create the perfect living space.
Crafted from premium materials, this home is built to last. The natural wood finish creates a warm and cozy atmosphere, and its minimalist design conveys the essence of Scandinavian style.
A house with such an area is a comfortable solution for family vacations on weekends or for creating a stylish office.
The best part is that we can make it for you in just three months.
In addition to building your dream home, we also offer the option to order additional wooden furniture to complement your new living space. Our furniture is made from the same high-quality sustainable materials that were used in the construction of your new home and designed to perfectly match the aesthetic.
Just think, you could have a truly exceptional living space. Choose a Scandinavian house of 37 m2 and experience the comfort and quality of a house that exceeds expectations. Contact us to learn more about our products and services.
A modular house in the Scandinavian style is a compact house, practical and inexpensive.

 FLinders Woodwork  - Prefab Homes.

The price of the house is indicated with the inclusion of interior decoration, but without taking into account the cost of furniture and delivery to the site.
Furniture and Interior Elements that we have already produced - here
About product
Contacts: +38 093 637 9009
Name : Little House | Modular House | Compact House
Installation / Mounting: We make the House / We establish the House