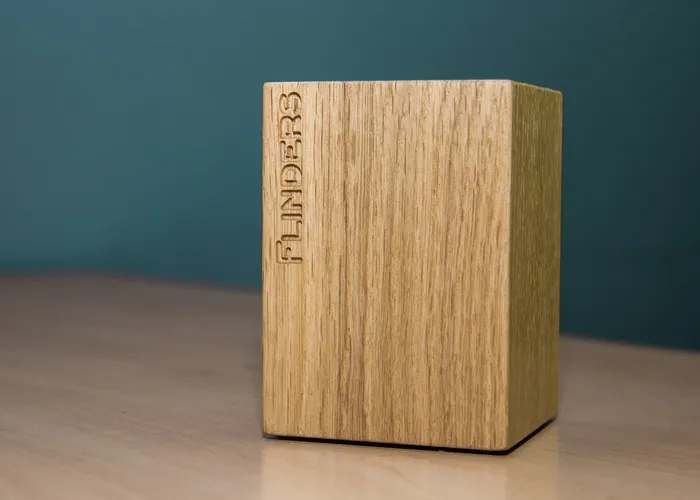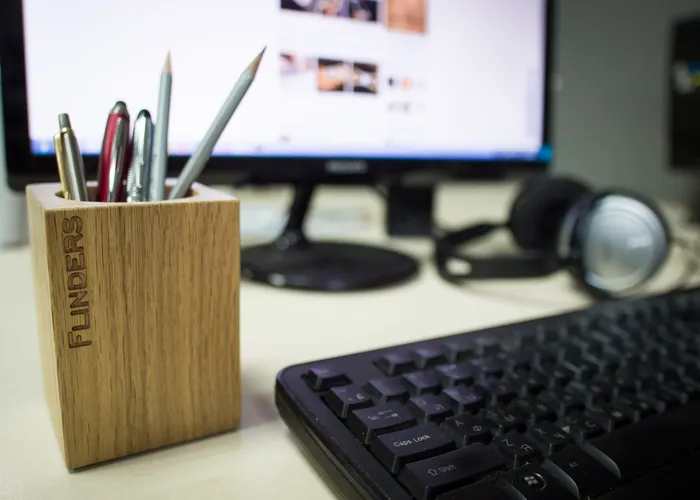 Organizer for Pens | Tool Stand <Organized> Scissors Case
23 USD
A practical desktop organizer
You can organize the desktop and speed up the search for the necessary office using the Desktop Organizer from FLinders.

is a good part of the interior and the optimization of the workplace. Will help to keep the table in order and have everything at hand. In this way, you can center all the necessary stationery items.
Very capacious organizer in which you can accommodate:
+ Ruler 1 pcs.
+ Scissors 2 pairs
+ Stick knobs 5 pcs.
+ Brushes for drawing 10 pcs.
+ Pencils for drawing 20 pcs.

Anti-slip base, minimalistic design, high-quality grinding and finishing makes space - functional and presentable. A good excuse to make a great birthday present: for a friend, colleague, employee, partner.
The material is oak wood.
Color - natural.
Dimensions L 80 * B80 * H110 mm
Warranty - 2 years
Shelf life - 30 years
Free Shipping
                              FLinders - Woodwork / Desktop Organizers
About product
Contacts: Light Oak
Name : Organizer for Pens | Tool Stand | Scissors Case
Buy : Price 23,50 $
Compatibility: Handles, Scissors, Pencils, Brushes, Tools ...
Shipping: World Free Shipping