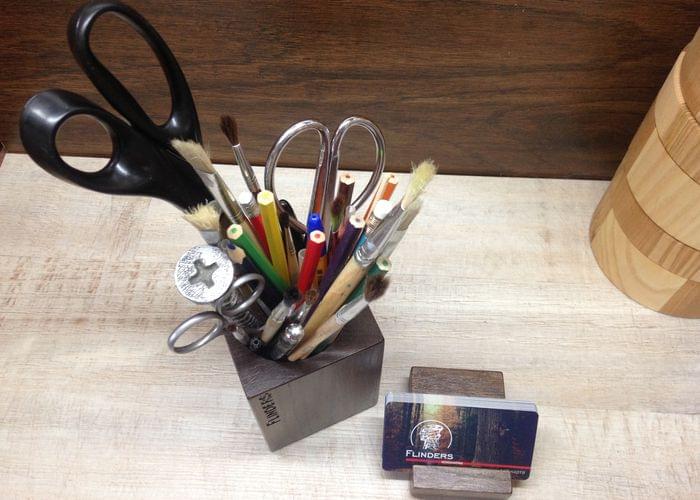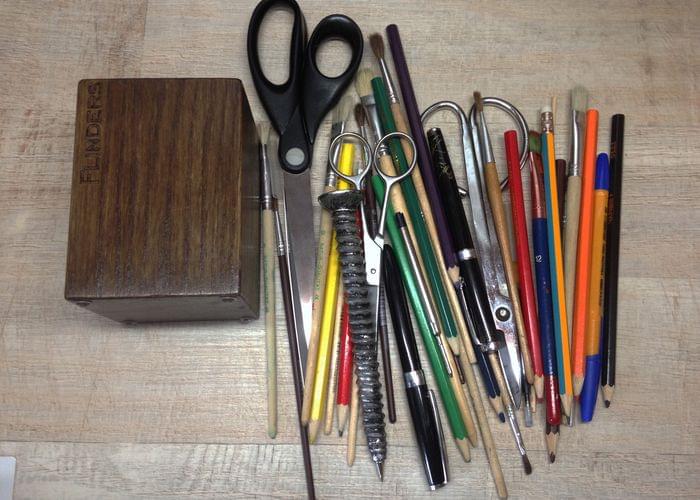 Organizer for Pens | Penal Holder | Stand for Brushes | Brown Oak
Desktop Organizer Wooden Organizer dark oak from Flinders.
Organize the order on the desktop and speed up the search for the necessary office with a desktop wooden organizer. He will undoubtedly well become a part of the interior and workplace, and will be able to concentrate all your necessary things in one place. Anti-slip stops, excellent grinding make the organizer functional and presentable. This is an indispensable gift to a colleague or boss.
Desktop wooden organizer looks organically on the table with our business card
Organizer material: oak.
Wood color: brown stained oak.
Discounts: second set with 10% discount

                                     → World Free Shipping ←
FLinders - Woodwork | Desk Organizers | Practical Design
About product
Contacts: Brown Oak
Buy : Price 37,9 $
Compatibility: Pen, Pencils, Scissors
Shipping: World Free Shipping