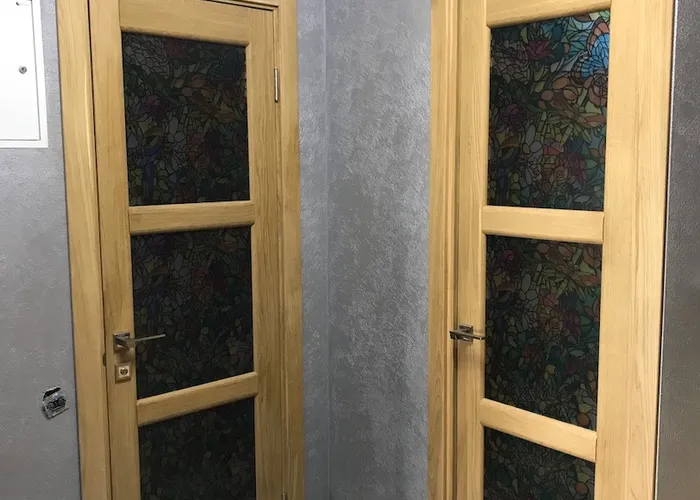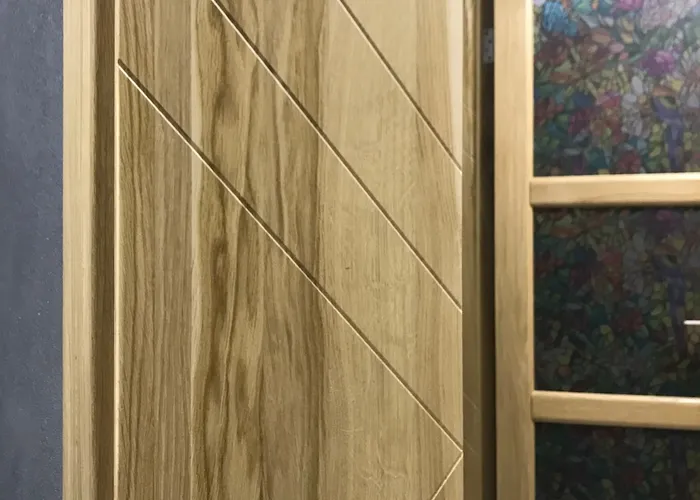 Oak doors with Africa insert glass. Interior doors made of wood
Introducing our stunning contemporary oak doors with glass inserts! These doors offer the perfect blend of natural warmth and contemporary style, making them a great addition to any home or office.
Made from high quality oak, these doors are not only beautiful, but also strong and durable. Glass inserts give a sleek and modern look while letting in natural light, adding brightness and warmth to any room.
Our modern oak doors with glass inserts are ideal for those who want to create an open and welcoming atmosphere in their space. Whether you're looking to enhance the aesthetic appeal of your home or add a touch of contemporary elegance to your office, these doors are the perfect choice.
With a variety of styles and finishes, you're sure to find something that perfectly matches your interior. From simple and sleek to bold and dramatic, our contemporary oak doors with glass inserts will brighten up any space and add a touch of sophistication.
Refresh your space today with our stunning contemporary oak doors with glass inserts! With their timeless beauty and durable construction, these doors are a smart investment that will add value and style to your home for years to come.

 FLinders Woodwork  -  Solid Wood Doors.