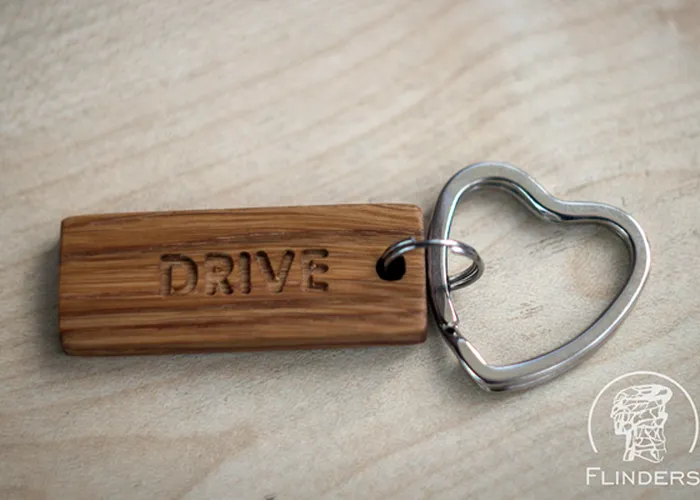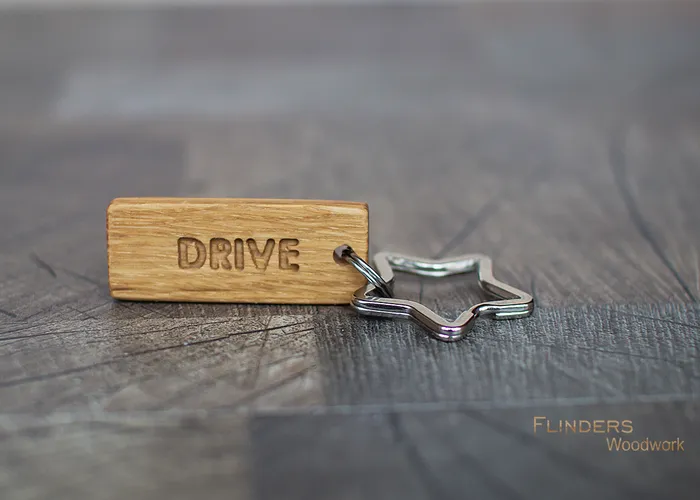 Keychain for Keys <DRIVE> Keychain of Wood and Steel
This wooden keychain is a sturdy and reliable accessory for everyday use. The keychain will become for you a pleasant talisman and a positive companion. A wonderful gift for a friend, loved one and partner in spirit.
Made from sustainable materials, this keychain is not only stylish but also scratch resistant.
Reliable metal clasp ensures good fixation of keys.
The wooden keychain is not only practical, but also a thoughtful and unique gift for friends and family.
The Drive keychain is sure to become a cherished souvenir for years to come.
Keychains are sold in a special bag made of natural fabric.If you carry your keys in a branded FLinders bag, it will protect your things from scratches with keys.
Complete set and equipment:
Branded pouch - key case.
Keychain finish: natural eco oil
Keychain Dimensions: L-50 B-20 H-5mm
Keychain material - Oak
Ring - Steel.
Ukrainian Production of Keychains from Wood.
 FLinders Woodwork  - Keychains
Keychains to choose from for your home, car, motorcycle, bike, studio and office.
Video review of keychains https://www.youtube.com/watch?v=oUCXF6l0Bbs
We ship worldwide (Except russia)
About product
Contacts: +38093 637 9009
Name : Keychain for Keys <DRIVE> Keychain of Wood