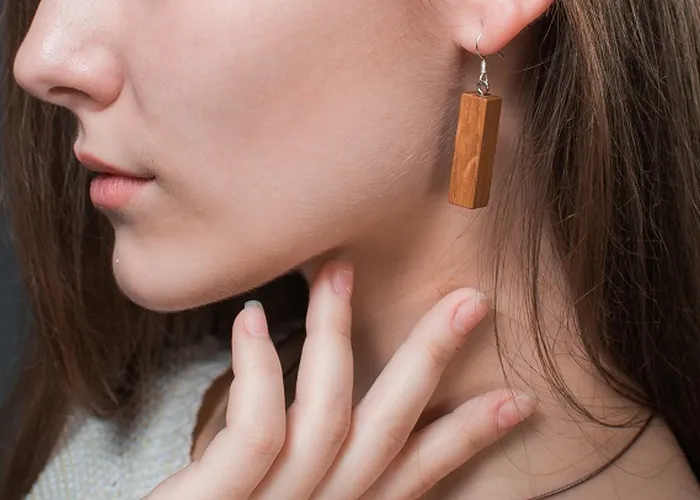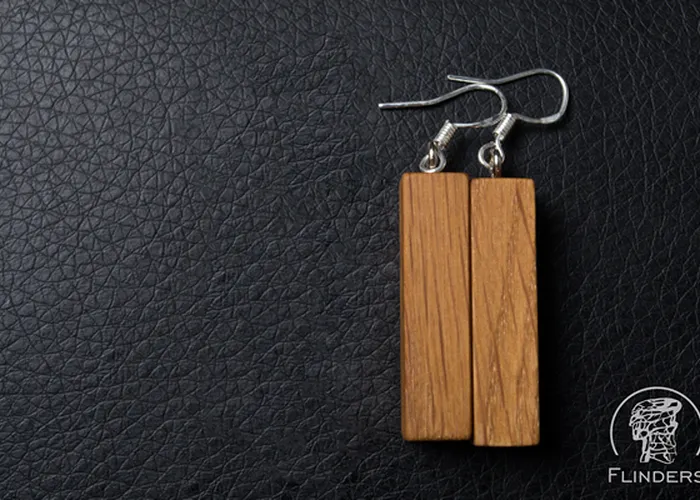 Earrings for Girls <Dryads> Decoration from a Wood | Oak
18 USD
Decoration for Girls - Eco Earrings from Natural Oak.
Stylish earrings, emphasize facial features and draw attention to the neck and shoulders. Decoration for every day and a solemn occasion.
Light and stylish shape with a unique, natural wood structure.
Earrings are equipped with beautiful silver schwenzes.
Ornaments are impregnated with oil of magnificent, Egyptian, plants - Lotus.
The lotus flower has healing and cosmetic and rejuvenating properties with a pleasant aroma.
Light and natural earrings weighing 3.2 grams (pair) with a beautiful pattern and elements of silver.
A good gift for the holiday.
You can buy earrings in our online store.
Harmoniously look paired with a Pendant-Pendant of a rectangular shape and an Amulet in a triangle
Material - wood, oak + silver
Wood color - natural
Size - 35x8x8 mm
Equipment:
Earrings made of wood;
A branded cloth sack;
Club VIP card with a constant discount on accessories;
FLinders - Jewelry from Precious Materials.

Wooden Package for Gift

Free World Shipping 15-30 Days
About product
Contacts: +38093 637 9009
Name : Earrings for Girls <Dryads> Wooden Decoration |Oak
Buy : Official price
Shipping: Free World Shipping 15-30 Days
Color: Natural Oak
Packaging: Branded Sack of Fabric