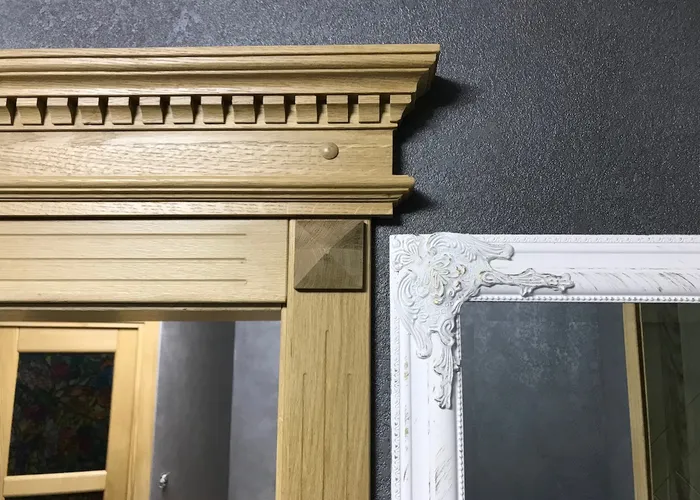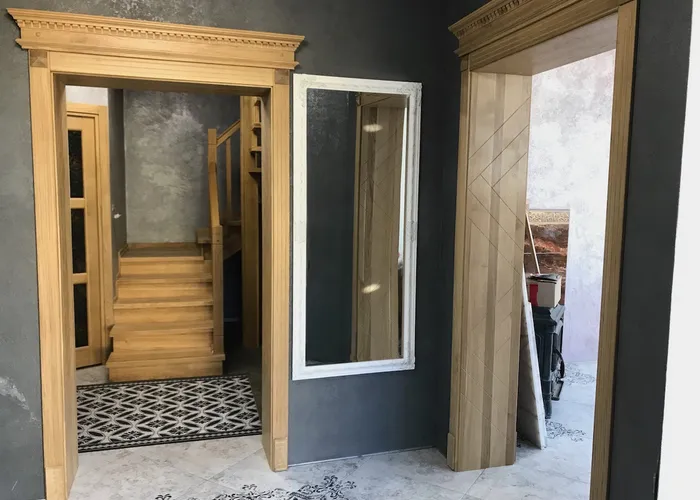 Crown over the door. Crown for the Portal from Oak. Wooden Cornice. FLinders
Wooden Crown on the Door Portal.
The crown is made from Oak.
We produce according to non-standard sizes and ship across Ukraine.
The Wood crown is finished with a water-based varnish and is ready to be installed.
It is completed with additional wooden plugs to cover the self-tapping screws during installation.
The price is for 1 linear meter.
This crown shape can be used for openings, front doors, kitchen furniture, office interiors and more.
Production of products of different design and configurations is possible.
Production time 5-7 business days.
 FLinders Woodwork  - Natural Wood Products.