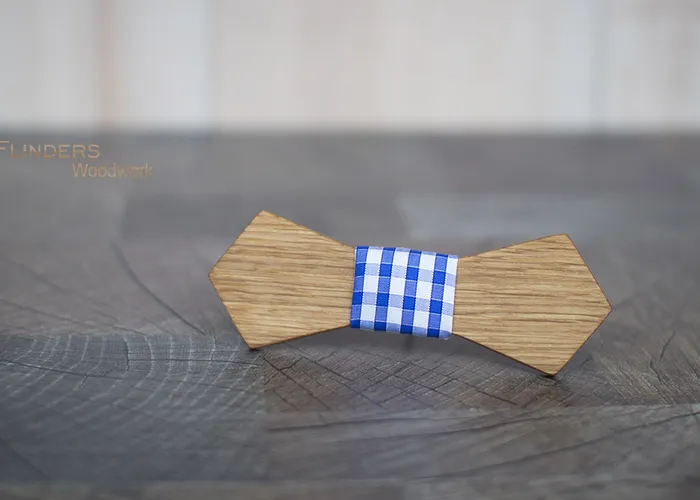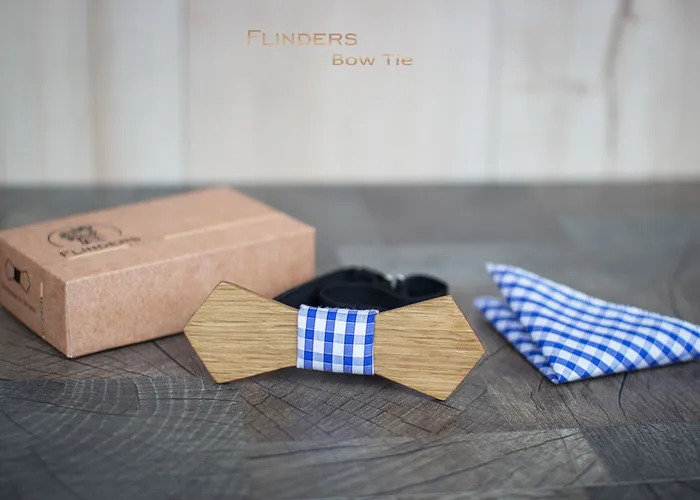 Classic Wooden Bow Tie <PUBLIC> Nature Oak
Wooden bow tie is an original eco-accessory.
Bow tie made of wood - such an accessory can be worn for a solemn holiday, corporate party, birthday and wedding. Butterfly is great for a shirt and jacket.
Includes pocket handkerchief.
Equipment:
+ bow tie made of wood;
+ handkerchief for breast pocket;
+ strap with length regulator;
+ branded packaging;
+ VIP card with a permanent discount on our products.
Production material: oak.
Fabric color: Blue, White, checkered squares

 FLinders Woodwork  - Accessories for Men.