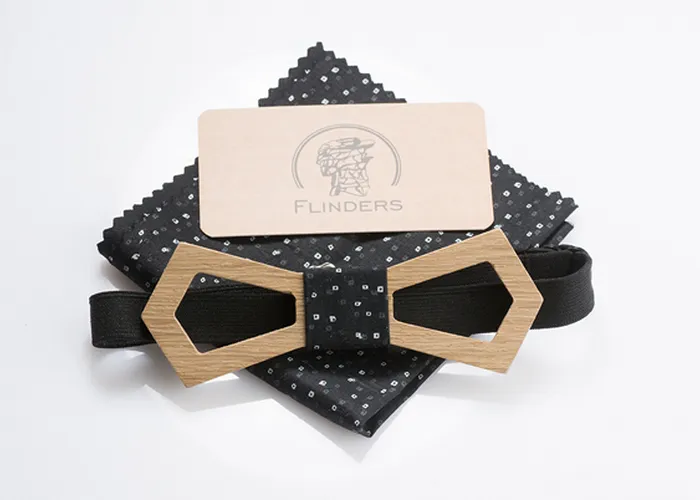 Classic Wooden Bow Tie <PUBLIC LIGHT> Nature Oak Bowtie
Introducing the Classic Wooden Bow Tie the perfect accessory for any stylish and eco-conscious individual. Handcrafted from high-quality, sustainably sourced oak wood, this bow tie is a statement piece that exudes sophistication and natural charm.
The Classic Wooden Bow Tie Public Light is perfect for any formal occasion.Its sleek and minimalist design makes it easy to pair with any outfit, whether you're dressing up for a wedding or simply want to add a unique touch to your everyday attire.
Not only is this bow tie stylish, but it's also environmentally friendly. The oak wood used in its construction is sustainably sourced, ensuring that it has a minimal impact on the environment. Plus, its durable construction ensures that it will last for years to come, reducing the need for frequent replacements.
If you're looking for a unique and eco-friendly accessory that will set you apart from the crowd, look no further than the Classic Wooden Bow Tie in Nature Oak. With its timeless design and sustainable construction, it's the perfect addition to any fashion-forward wardrobe.

 FLinders Woodwork  - Stylish Wooden Accessories