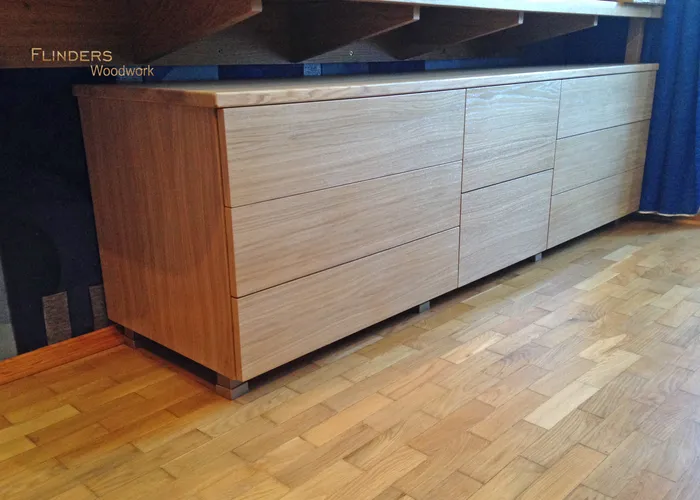 Chest of Drawers | Furniture for the House | Modern Chest of Drawers
695 USD
Stylish Natural Oak Chest of Drawers
A roomy and Practical Chest of Drawers for the House.
Modern Design.
Dimensions: Length-1820mm; Depth-480mm; Height- 570mm.
Chest material and fittings:
Building → Chipboard;
Facades → Oak;
Cover → Oak;
Side Open Parts → Oak;
Feet Adjustable → 8 pcs;
Full Extension Guide → 8 pcs.
Price → 695 $
FLinders - Woodwork / Furniture for the House and Office on the Order.
About product
Name : Chest of Drawers | Modern Chest of Drawers
Contacts: +38093 637 9009
Buy : Price 695 $
Compatibility: House, Office, Hotel, Cottage, Hotel, Hostel, Vill
Shipping: Not Shipping