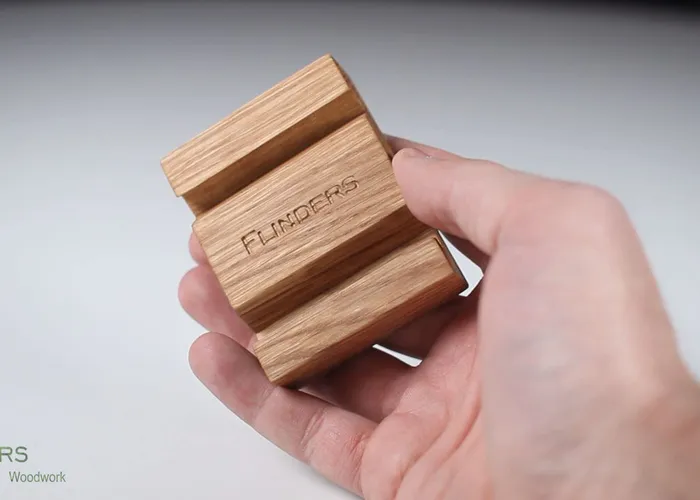 Stand for Smartphone Meizu < Easy 2.0 > nature oak
Functional stand and dock for smartphone - Easy 2.0 from Flinders.
The new version of the most popular wooden stand for smartphones Apple and Android is now doubly more convenient. Two slots allow you to securely fix the smartphone both in the case and without it.
The stand is useful:
+ On the desktop
+ In the kitchen during breakfast
+ In a cafe for a cup of coffee
+ In the bathroom when watching a video
+ Perfectly useful in the office as a business card.
Practical, Functional and Sustainable. The phone can be installed horizontally and vertically. Supports such manufacturers:
Apple / Samsung / Xiaomi / Meizu / Microsoft / Sony / HTC / BlackBerry and others.
Material Stand - wood, oak.
Color - natural.
Warranty - 2 years
Shelf life is 25 years and more.
FLINDERS - Woodwork / Gadget devices         FREE SHIPPING !!!
Watch Video review of the new stand
https://www.youtube.com/watch?v=13-OfIiaSxo

#iPhone #Docking #Station #Samsung #Accessories #Gift #iOS #iWood #Stand #Design #Woodwork #Oak #Technology #Eco #Wooden Stand #Easy #Docking Station #Device #Great Design #Cool Gadgets #Oiling #Best Quality Product #Nice Store #Smartphone #Buy Stand
About product
Name : Stand for iPhone, Meizu, Samsung, Xiaomi
Contacts: nature oak
Buy : Стенд для iOS і Android