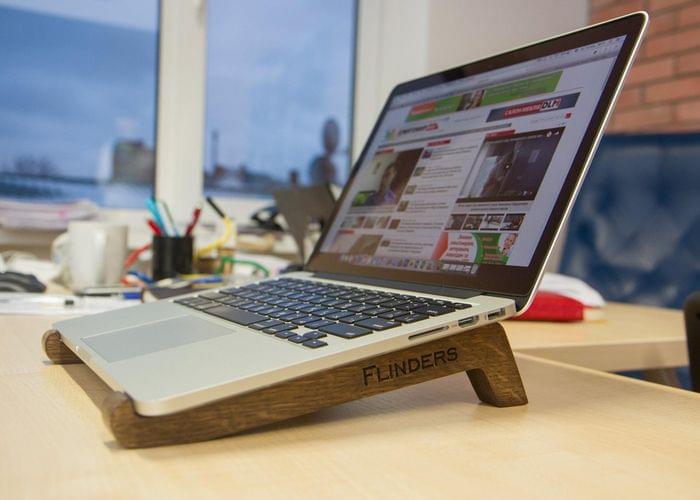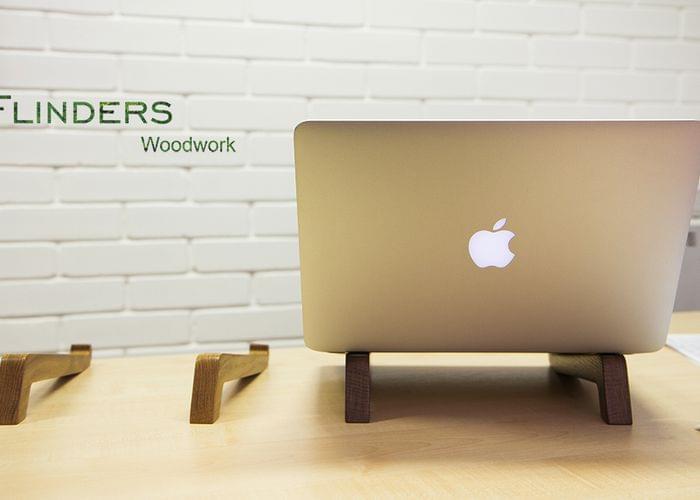 Stand for MacBook Pro / Air <Original> Apple | Laptop Desk | Dark Oak
Wooden stand for laptop and ultrabook.
A lightweight and stable device that has a number of advantages:
+ Optimal tilt angle - improved keyboard visibility and typing;
+ Protection against overheating - the computer is well blown with a stream of air;
+ Transportability - you can take a wooden stand with you;
+ Eco-friendly Material that is easily recycled by the planet;
+ Practical design - made on special machines.
Try working on a laptop on a stand and see for yourself its practicality.
For comfortable use, the original stand will come in handy at the workplace.
The Original software stand enhances productivity behind the campus.
The material of the stand is solid Oak wood.
Wood color - bog oak
Package contents - a two-piece stand in a branded bag.
Compatibility: Apple - MacBook Pro, MacBook Air 11 "/ 12" / 13 "/ 15", Asus, Samsung
 FLinders - Woodwork / Laptop Stands / Wooden Accessories 
To buy a stand, contact us in a way convenient for you.
About product
Contacts: Brown Оak
Name : Laptop Stands - MacBook Pro/Air - iOriginal
Compatibility: Apple, Asus, Samsung, Sony, Acer
Buy : Stand for Laptop - Free Shipping
Shipping: World Free Shipping → 15-25 days