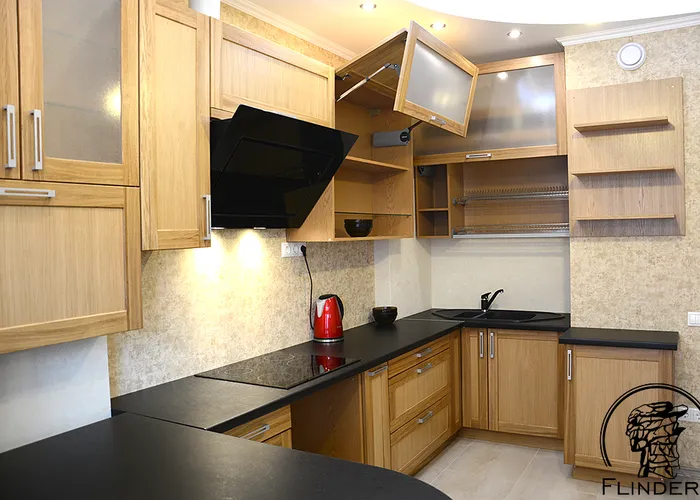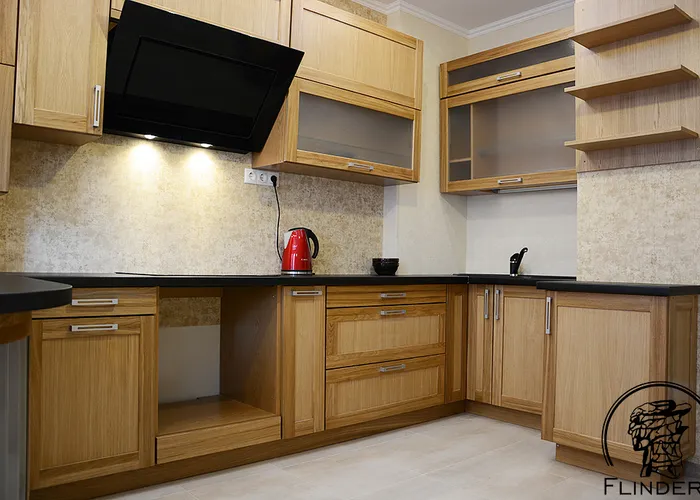 Kitchen made of wood | Modern Kitchen | Kitchen on Order
100 USD
Functional and modern kitchen furniture to order. Ten years of experience in the manufacture of kitchen furniture and accessories.

We create a reliable and practical design in the style of Minimalism, Loft, Modern.
Our kitchens are made by real professionals with the utmost care and attention to the product and to the Client.
+ Individual 3D design
+ Coach fittings
+ Manufacturing and installation at a set time
+ Delivery in Ukraine.
Stages of ordering and manufacturing of furniture:
1. Call the master of measurements and design (by phone the Compliance is free)
2. Matching the appearance, inner filling, material and accessories
3. Price adjustment → quality → prepayment 60% - 70%
4. Production time up to 30 days
5. Installation of all elements.
6. Payment of the remaining amount of 40% - 30%
7. A gift from FLinders → A set of cutting boards.
Quality → Natural material → Exclusive solution → Original style → Warranty → Care instructions.
Fittings for drawers, lifting mechanisms, sliding systems, hinged door hinges, handles, legs, trays, drying, washing, hoods of the following companies: Blum, Hattich, Hafele, Franke, Egger, Ikea, Linken System, Samit, Dc, Gtv ...
FLINDERS - Woodwork - Elite Kitchens on Order
About product
Contacts: Nature Oak
Name : Kitchen made of wood | Modern Kitchen | FLinders
Buy : Price 1000 uah Withdrawing the Sizes
Compatibility: House, Office, Hotel
Shipping: World Shipping