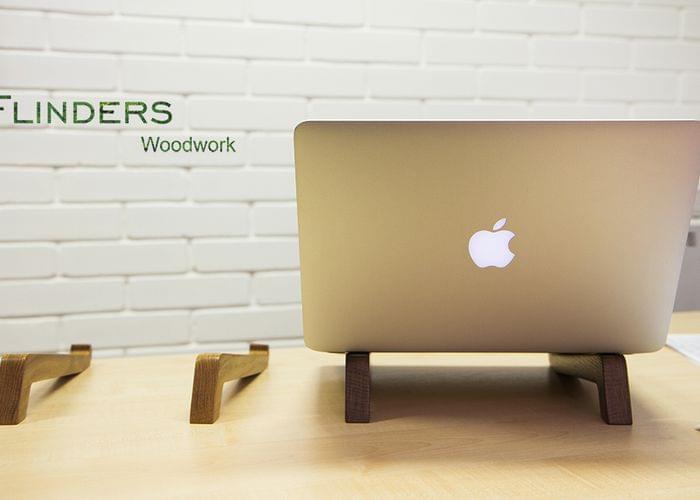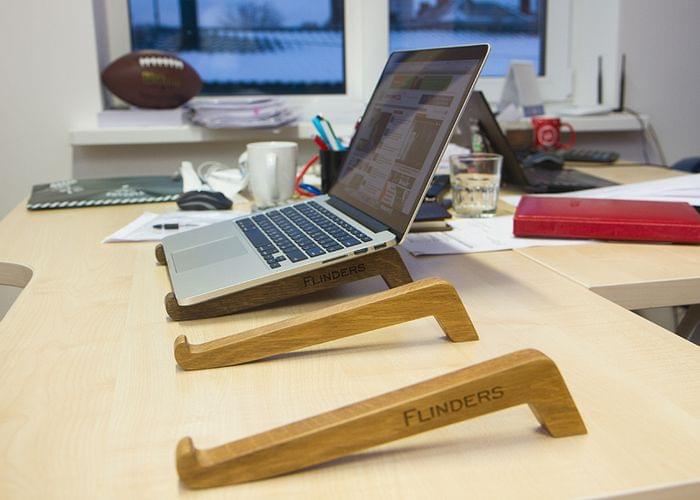 Stand for MacBook Pro / Air <Original> Laptop Stand
Stand for MacBook Pro laptop and MacBook Air ultrabook.
Original - This is a multifunctional addition to your computer.
The lightweight and stable device has several advantages:
+ Stand improves your keyboard overview for typing
+ Special angle of the stand allows convenient use of all USB ports of the laptop
+ Thermoregulation on any surface - protection against overheating
+ Eco-friendly and durable material
+ Practical design
Original is useful when working at a computer for programming, for processing photos, for writing publications, well suited for creating music, and of course for creating designs.
Office Manager, Accountant, Marketer and 3D Developer will thank you for giving them such a device :)

You can buy an original device in our store.
Just Contact us in a way convenient for you.

Stand material - solid wood, Oak species.
The color of the wood is natural.
Finishing - mineral eco oil or water-based eco varnish.
Complete set - a stand of two parts in a fabric cover.
Compatibility - 11 "/ 12" / 13 "/ 15"
Warranty - 2 years

 FLinders - Woodwork / Accessories for Computers 

About product
Name : Stand for MacBook Pro/Air <iOriginal>
Compatibility: 11" 13" 15" Apple, Samsung, Asus, Sony, Acer
Contacts: Natural Oak
Buy : Stand for Laptop - Free Shipping
Shipping: World Free Shipping → 15-25 days