Staircase. Spiral staircase. Modern Stairs. Design FLinders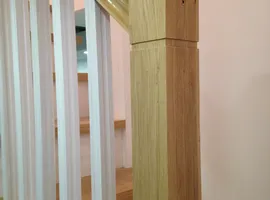 May 14, 2019, 1:13 p.m.
Workshop FLinders Woodwork Makes Staircase from Natural Wood of Valuable Breeds.
For many years we have received from our Clients various orders for the manufacture of complex stairs and simple in their construction.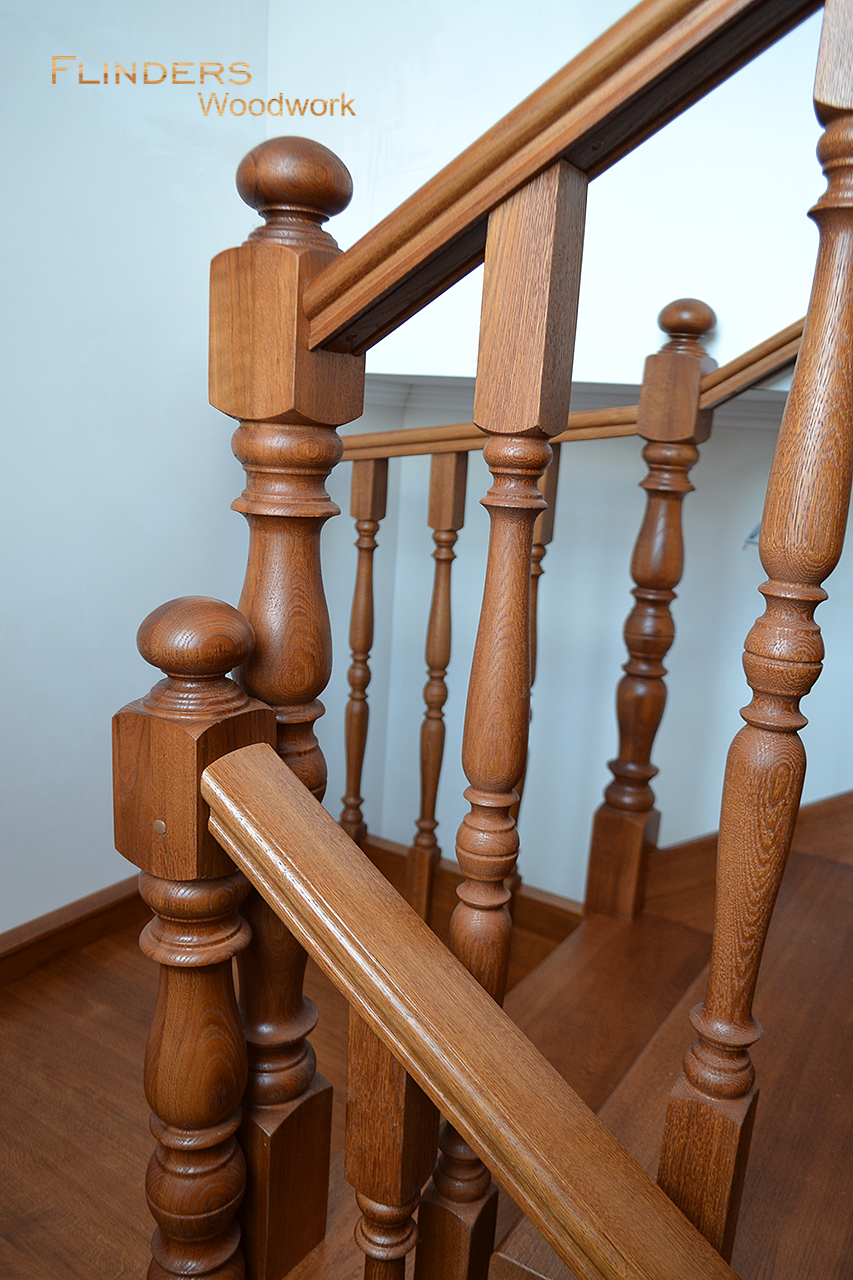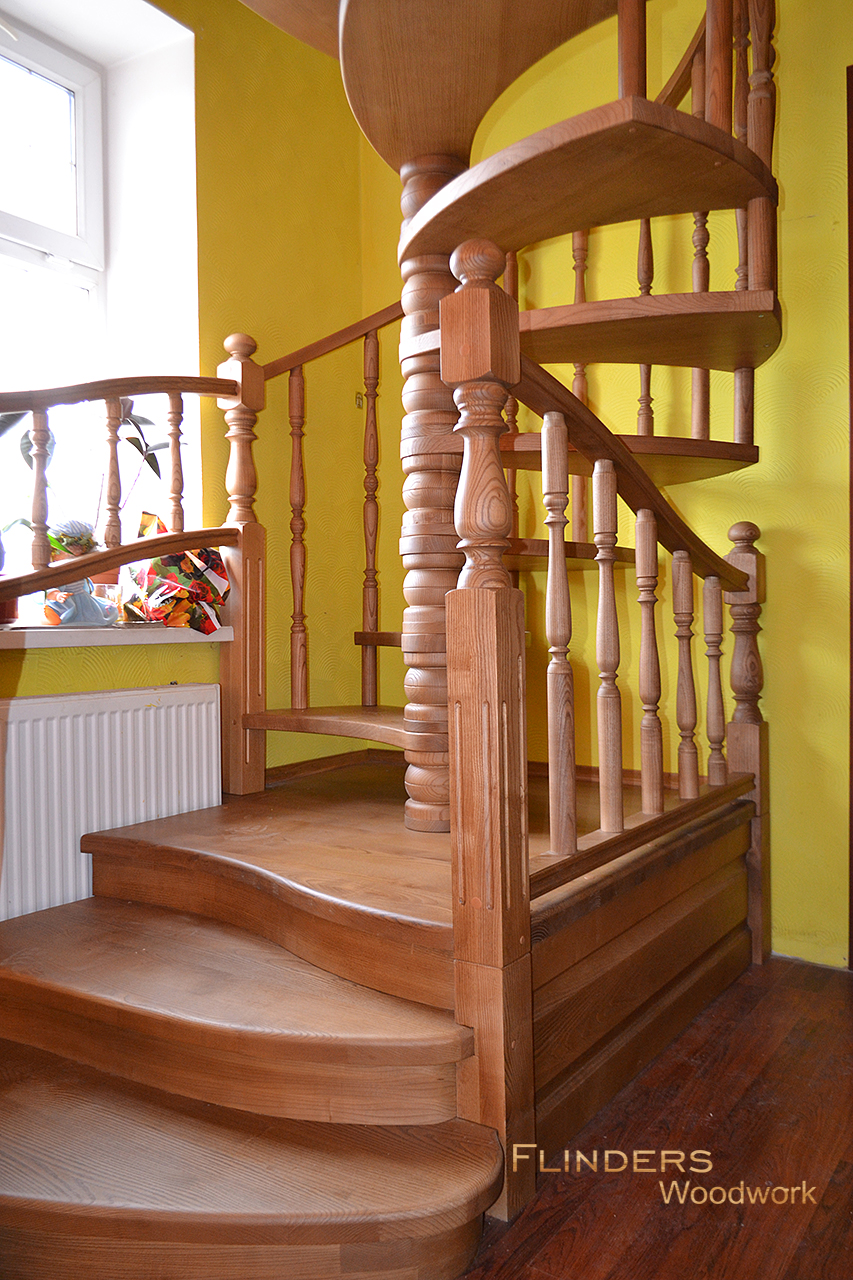 By the word complex we mean the construction itself which connects the upper floors or leads to the lower floor of the room.
Difficult stairs are Spiral Stairs for which special focus and attention is needed on the calculations and production capabilities for the manufacture of curved handrails and other design elements of the staircase.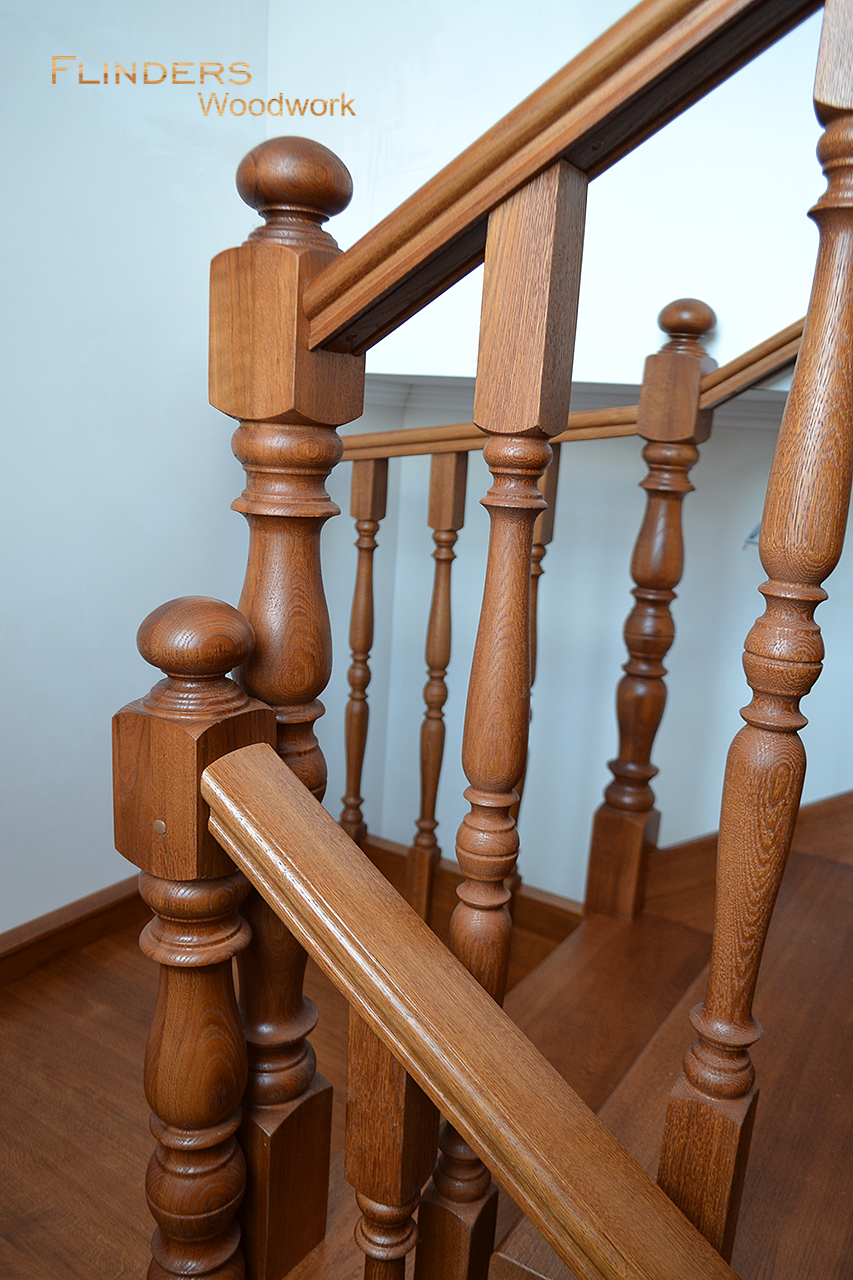 Staircase from a natural tree are an architectural element of the room.
It is necessary to approach the choice of a ladder from the point of view of convenience in operation and from the point of view of design.
When choosing a stair design, attention should be paid to the following additional materials that can be used for load-bearing and decorative structures:
Wood + Metals;
Wood + Glass;
Wood + Stone;
Wood + Concrete;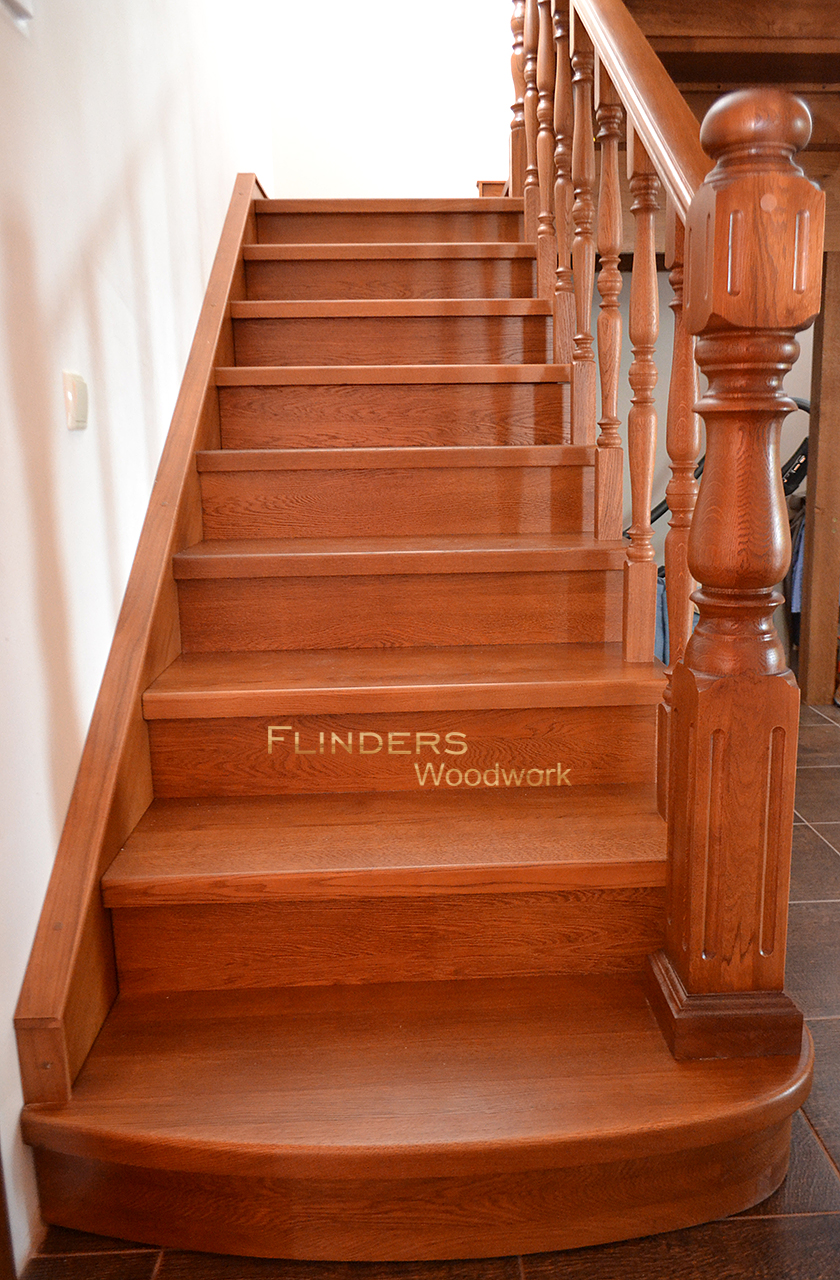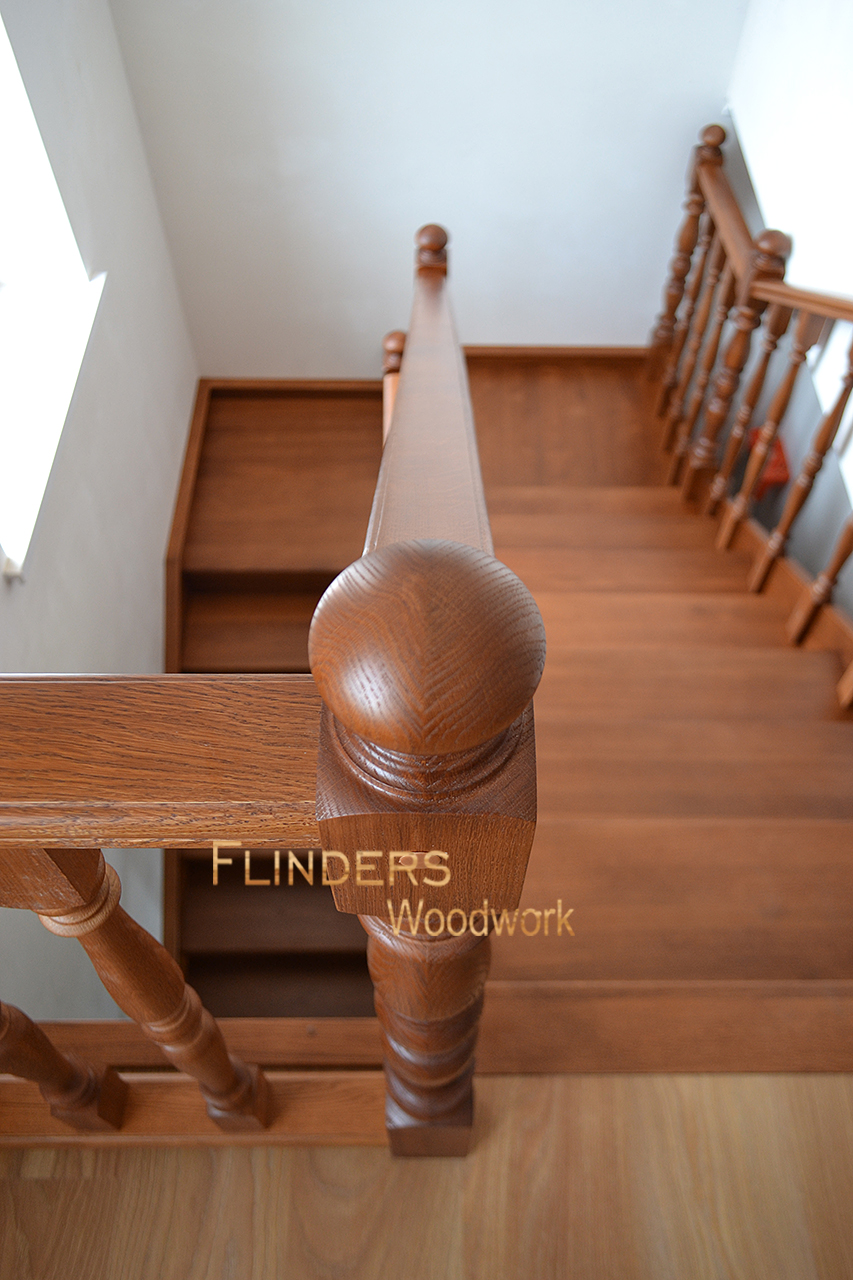 Stairs are of several types:
Staircase on Kosoura;
Staircase on Bowstrings;
Stairs on the Consoles;
Stairs in Bolzah.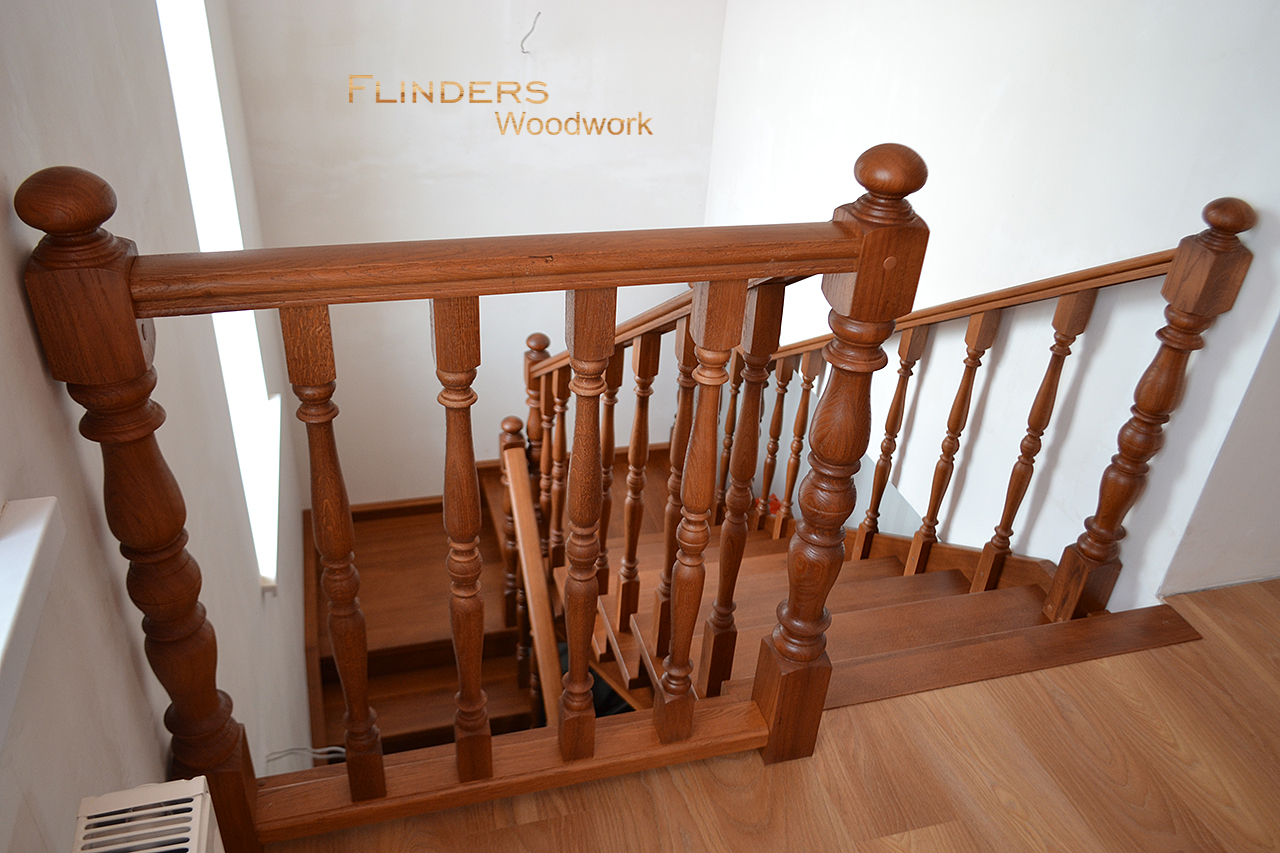 As practice has shown, reliable and lightweight in terms of design and aesthetics in the house are stairs with open risers using glass and metellas on fences.
Naturally, we recommend using glass and metals in the design of stairs to improve the appearance and attractiveness of the stairs, but also listen to our Customers → If you want a whole staircase made of wood - it means all of wood, if turned balusters means turned balusters.
We also recommend ordering stairs made of solid wood → oak, ash, beech, walnut, chestnut, hornbeam .....

If you want to order a quality staircase with a beautiful design and installation of a staircase on an object, then call 093 637 9009 or write to the viber / telegram.
FLinders Woodwork - Oak Staircase from Durable Breeds.