Restoration Service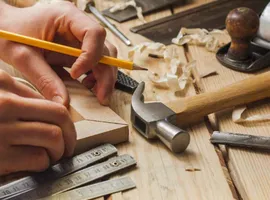 July 18, 2017, 11:09 p.m.
Welcome to the Service for all products of FLINDERS - Woodwork ™
The service was created specifically to improve the relationship with customers.
We provide services for maintenance and restoration of wood products. Years passed and maybe your stand lost its appearance or suffered from unforeseen damage? Everything has its time...
2 comprehensive and professional solutions:
1. Restoration - we bring the stands for gadgets in aesthetic appearance and preserve the aura of the product.
Contact us to resolve the issue of restoring your device.
◄ We accept your order and send it to the production where the restoration of the product takes place.
◄ Grinding of mechanical damages
◄ Removing old lacquer, stain and coating new.
◄ Replacing the anti-skid base (if necessary)
◄ After 3-7 business days, your model will be sent to the specified address.
The cost of restoration is 50% of the cost of the product.
2. Quickly replace the old device with a new one for half the price.
Want to send an old accessory and get a new one right away? All you need to do is contact us ☎ and send the model to the specified address.
After receiving your product, we will immediately send you a new one ☼
Contacts - Ukraine, the city of Zhitomir.
Nova Poshta - branch №6 in Nebesnaya str., Hundred 41
Tel. +38093 637 9009
The Customer pays the shipping fee
FLINDERS - Woodwork / Practical Design
# Replacement # Restoration # Products # Renewal # Service # Maintenance # Service # Support # Warranty # Term # Eligibility